Confusing Expense with Income
Confusing Expense with Income
The financial savvy of a non-profit leader can quickly be diagnosed by asking them the size of their organization's income. All too often the answer is the size of the budget. Income size and budget size are not the same thing. This is a wide-spread and devastating mistake.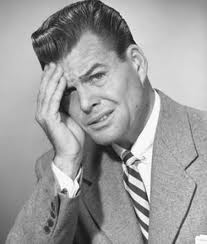 I wish this could be chalked up to the fact that the question itself is confusing, or that the non-profit leader who gives the wrong answer had a quick mental lapse. The truth, however, is that many non-profit executives and board members fail to make the distinction.
It gets even worse. A good number answer the question about income by stating the organization's annual expense.
Why does this happen among intelligent and gifted people, does it matter, and how might we do it differently?
It happens because leaders are not paying attention. Not really. Quite often the most powerful board members and executives are the worst at this because they are too harried and overcommitted to stop and focus.
It matters because income is the fundamental asset of an organization to carry out its mission. An expense is use of that asset. Income also precedes expense, otherwise the organization's expense becomes debt. Debt impedes carrying out a mission unless it quickly fosters organizational income that exceeds the amount of that debt.
Leaders who make no distinction between expense and income begin thinking that saving money is the same thing as increasing income. For example, more than one organization I have worked with reduced operating expenses by six figures and was congratulating itself on its financial discipline even though it was still operating in the red--drawing down endowment principle (and doing so unethically) to balance the budget. The numbers looked good because everyone was focused on expenses and the budget balance, not how it got there.
The bottom line is only going to be as good as the top line's (income's) ability to fund expense.
It can be done differently with three key actions:
1. Financial reports need to begin by focusing on income and income trends. Only then can perspective on income be set. This is different than focusing on expense in relationship to the budgeted amount. The budgeted amount is merely a guess. An income statement is reality. Expect this type of reporting to be the standard for board and management meetings. If it is resisted, pull out this article as ammunition! If it is resisted further, ask yourself why you want to be involved with an organization that wants to walk to the edge of an ethical and fiscal precipice.
2. Make income part of your organization's dashboard. Don't have one? Get one! Don't know what one is? Here is a link that might help:
3. Promote financial education among executives and board members. Every board and management team knows it needs to spend more time in education. Nearly every board and management team fails to set aside time. Many board and management teams who do set aside time approach it without a specific pedagogy in mind. Financial savvy needs to be priority one.
If you find your organization struggles with this financial management confusion, Design Group International offers a 20 minute educational experience for management teams and boards, working with your financials rather than generic examples, deliverable in a webinar or conference-call format. Click on the icon below for more information:
-mark l vincent