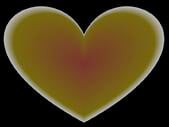 Anyone who reads my bio page on the Design Group International website knows how I answer this question.
We are talking love in the sense of sacrifice, working for the other's best interest, helping the other to mature, and walking the healthy path between distance and enmeshment. We are talking the spirit of Paul's words about love in his first letter to the Corinthians -- a passage that will be read at many a wedding this spring -- but was intended as a passage about how people are to work together.
Love is patient and kind,
of wrongs that others do.
Love rejoices in the truth,
Love is always supportive,
What is not in play with this blog post is the type of pseudo-love that fills the airways and commercial advertising, with smarmy and pledged affection for breakfast sandwiches, toilet paper, or preferred brand of coffee. What is also not in play is the type of pseudo-love that confuses self with the object of affection, that attempts to conquer and dominate, or thinks lust is an end in itself.
Chuck Kent takes on brand usage of the word love in and excellent and thoughtful post. What is most intriguing is what he says about its proper use: "when it conveys a sense of actual emotional attachment to human experience."
Asking the question again, and with an accurate definition of love in mind, can a leader love an organization? Someone might say no, but allow that a leader can love the people, or the organization's mission. That sentiment gets no argument from me. Without people or a cause to rally around organizations are essentially dead. Who wants to be known for loving a corpse?
Put me in the column as an organizational leader who wants to be known for loving his company's mission, his colleagues and his clients.