Organizational consultants sit through multiple interviews every year. They win some. They lose some. To last long and remain effective in this important work, one must believe in themself, their accomplishments, their capacities, and the strength of their experience even when it seems no-one else does. And even when someone does; even when a project succeeds beyond all expectations and bestows honor and greater credibility upon that consultant, it rarely means anything to the next prospective client.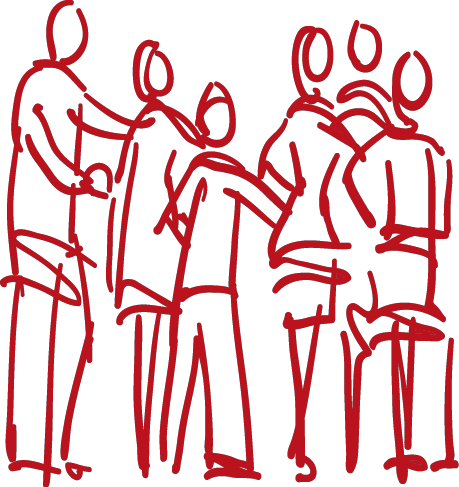 Long-lasting organizational consultants eventually conclude they are something more than their resume. Besides, to be an organizational consultant means there will be holes in the resume because the work has been all about a series of satisfied clients instead of collecting job titles.
In looking over the body of work in which I've been involved, I concluded long ago that a traditional resume overlooks what matters and what my true accomplishments are (I list them in priority):
I remained married and raised my children to productive, meaningful adulthood.
We held our family together during a long cancer battle, and continue to do so.
There are more leaders of congregations and ministry organizations and businesses growing from my work. I was given opportunity to invest in them personally and to be influential in the process of them coming to believe they could succeed.
There are more organizations who moved through a seemingly impossible barrier and remain centered in their mission and productive. I was privileged to work with them during pivotal moments in their histories.
These items matter far more than a list of honors, titles, places where I lecture, or the names I can drop.
These truly important accomplishments might not bring another consulting gig, but they are the anchor, the battery juice, the mission, that gives me a reason to be a long-lasting organizational consultant.
-mark l vincent