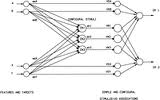 Associational systems include any organization made up of multiple partners bringing personnel, product/service and money together to make the institution they create. Trade associations, religious denominations and franchised operations serve as examples.
Associational systems usually find it easier to form out of a common vision than they do to maintain the ongoing relationship. As much as any other reason, the difficulty of holding the system together grows from the self-interest that formed the associational system in the first place.
For instance--if I am a franchisee, I join because I think the franchisor will help me be more successful. If I am a congregational leader who wishes to affiliate with a denomination, I guide my congregation toward doing so because I think my church will be the better for it. Related to this, the national office--whether franchisor, a trade association HQ, or denominational offices--accepts the relationship because it too believes its goals will be advanced.
Everything after the original decision to associate now falls under a mutual agreement if the associational system is to hold together. Often, however, decisions are made without the other parties in mind. The result is tension between HQ and the affiliated organization(s), increasing questions about what benefits the affiliating organization(s) receives for the money it contributes, and increased thoughts about going it alone or affiliating elsewhere.
Without creating new entrepreneurial moments that bring everyone together again out of common desire to accomplish a mission, the entities within the associational system may remain bound together by contracts, but they now pursue parallel and selfish ends. They might share the same identity, but they no longer do the same thing.
-mark l vincent