If someone attends only a few Christian worship services in their life they are likely to hear a sermon on Romans 12:1,2 inviting them to be transformed.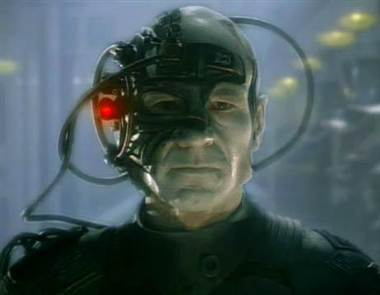 Because this particular text is preached on, referred to and written about so often, my long-standing urge to keep a creative edge has kept me from it . . .until now. I'm working with a congregation that is going to divide up its September Sunday worship services around Romans 12, so this"Transformational" text stares me in the face.
The balance of Romans 12 tells the reader to be transformed not just because it is good for them to leave old and tired patterns behind in favor of something new and healthy, but because there is an end to be pursued, an end of ministry and servanthood that demonstrates the unique and compelling ethic found in the Kingdom of God. This transformation is not one of giving up one's ability to think, or to be assimillated into some new sort of Borg that no longer functions independently or willfully. Instead, a specific element of this transformation is called "the renewing of your mind." That is, one's orientation to the world is completely altered and heightened.
Here is where the metaphor of the Steward Leader comes in because transformation ends up in lifelong service where one's gifts are pressed into service for all that is good and holy, benefitting the welfare of others, whether or not the Steward Leader is acknowledged or given any reward. The reward comes from knowing one has done all they can, bringing all their gifts into play, and opening the door for others to join the journey.
-mark l vincent