Products have their place. So does process.
People who want to build a meaningful career as a consultant quickly land in an orientaton of either offering a product or facilitating a process. Some may try to combine the two, but they will have a noticeable preference for one or the other and lead from there.
Both product and process have something to offer. Both can go overboard.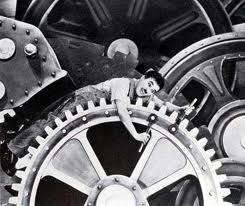 A product orientation can make for a convenient and productive match for someone looking for that very thing. The shadow side of a product orientation, however, is that it becomes about units of the product sold rather than tracking the effectiveness of consulting. For instance: a specific method for strategic planning may make for a good match in an organization that responds well to that method, but many organizations will not match well. The consultant with a product orientation will be sorely tempted to try to sell their product anyway.
A process orientation can help a person or an organization become more skilled as the consultant guides them through a process of discovery, action, implementation and evaluation that is tailored to their uniqueness. The shadows connected to a process orientation, however, are that the consultant might love hearing the sound of their own voice and mistake the opportunity to do their thing as the measurement of effectiveness. For instance: facilitating a strategy session may help all the players in the room pool their best creative thinking, but the consultant will be sorely tempted to think it was their great wisdom that made it all possible.
Design Group International is built around a process orientation. We have to mitigate the temptation to love the sound of our own voice by two important actions:
1. We need to let our knowledge leak. When one's knowledge leaks into the lives of clients, it means that even if we were the wisest person in the room we soon would not be.
2. We need to be lifelong learners. This one is becoming even more important to me personally. Rather than describe myself as an expert in a particular arena, I'm learning to say that I have a deep interest in and keep learning about the areas that fuel my work: namely the intersections among faith, economics and organizational leadership/development.
It sounds silly to say that it is a process to keep learning the art of practicing the process approach. Just because it sounds silly does not make it any less true.
-mark l vincent