Aurora Rogers recently sent this note around to the folks at Design Group International:
Have you ever encountered someone that is so passionate about a topic .. It just made you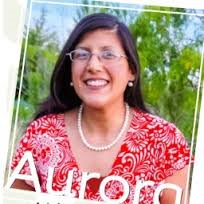 wonder if you really just heard hours of conversation on something you thought was not even possible thinking about for more than a minute.
That is passion. It causes a person to see their interests in everything around them. And they are convinced their ideas, these solutions can change the world.
You are tempted to say .. "lighten up ... don't take yourself so seriously."
Please consider that one day, you will want a passisonate person on your side when you encounter problems in that realm or topic where they have such interest. Why entrust something of such importance to anyone that cares any less?
Passion makes experts. There is no other way to eat, live, breath a topic for decades, unless it is hardwired into every fiber of their being. It's their purpose. It's their passion. It's who they are meant to be.
And if we all take time to tap into our passions. We can, indeed change the world.
Aurora's note left me wondering. Organizational development consultants tend to offer their expertise based on their accomplishments. What if they did so based on their passion instead? It provided an "Aha!" as I looked at the same domain through a different doorway. Here is how the exercise came out for me:
| | |
| --- | --- |
| ACCOMPLISHMENTS | PASSIONS |
| 1. Grew organizations | 1. Organizational development |
| 2. Helped organizations through transition | 2. Untying organizational knots |
| 3. Managed projects | 3. Successful outcomes |
| 4. Managed mergers, acquisitions and succession | 4. Group process, discernment and action |
| 5. Raised money/investments | 5. Inviting participation in a dream |
| 6. Brought products online | 6. Making dreams reality |
| 7. Got a lot of education and multiple degrees | 7. Lifelong learning |
While developing the two columns, I realized the two lists might not mean much to most people. That is because they are my passions, not theirs. And yet, my passions are the subjects that put light in my eyes, put me on the edge of my seat, and ignite my creative spark. My passions are the subjects I can talk about all day long. These are the reasons a client will seek me out and value my expertise.
Here is one more way to consider this: Accomplishments simply categorize and describe energy expended. They are a way of pointing at me. In contrast, passions reflect current and future energy I can use to benefit others. As Aurora pointed out in her note to us, passion reflects purpose.
I can't help but think how much more honorable the consulting profession could be if more of us built a platform on our passions rather than simply trumpeting past accomplishments.