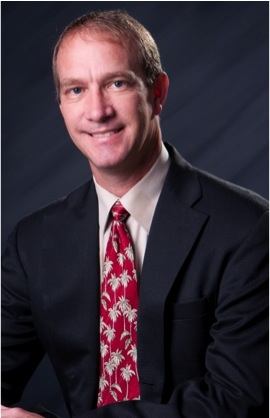 Guest Blogger: Darryl J. Brown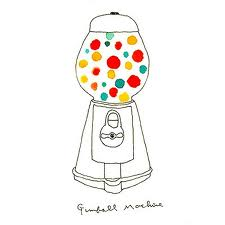 In the first segment we took a 10,000 foot look at one of the primary challenges that not-for-profits face when dealing with finances. Too often they can't see the proverbial forest, because the trees are in the way. Funding challenges loom at every turn and the organizational leader finds themselves running around, just trying to keep the organization fiscally sound. Immediate financial crisis will unexpectedly develop. It's how the organization plans for the unknown financial development that is critical.
So, back to the original analogy… how is your organization planning for the "gumball machines"? Are you waitng for the opportunity to turn the knob and ask someone for 50 cents, or, are you taking actions to bring along your paper bag…just in case? You see, if you aren't prepared, the opportunity just might pass you by and you'll never be the wiser.
It goes back to the concept of being a good risk. The operational financial foundation must be laid. The organization that depends on its constituent givers and it's champions to provide financially for its mission should have a clear picture of the financial need. Without this, and without a financial game plan that can be clearly communicated to the champions of the organization, the organization is just another charitable black hole. In the mind of the donor, it would be too risky to donate money to that cause. This missional cause has to be communicated concisely. The benefits to the mission and its cause must be clearly outlined. The steps to accomplish the stated objectives should be defined. In other words, the financial foundation is critical.
Moving on to yet another analagy (trees in the forest, gumballs in the machine and now a house in the arthictect's mind), an architect wanting to build a house has an idea of the utilitarian purpose for the structure and the asthetic requirements. These criteria determine the size of the structure and the elements that can be built into the design for future expansion. These design critera help to determine the size and shape of the foundation. They also establish the depth that the foundation needs to set and what methodology to employ in building this preliminary sub-structure.
Likewise, in an organization, the financial foundation is determined by the vision and mission of the leader. If a leader is myopic in his vision of the organization's future, and can't envision future growth, it will lead to oddly shaped foundation footers. Perhaps the foundation will not be constructed appropriately for the weight of the orgaization as it develops, or, the right foundation materials will not be employed. Sadly enough, some organizations have missing foundational walls. Nevertheless, the entire building is constructed. It's only a matter of time before a crisis occurs and the foundation eventually becomes the center of attention again. The vision and mission of the organization help to determine the size and scope of the financial foundation.
The organization's Board of Directors is also critical. It is often the most overlooked element of establishing a donor relations foundation. In today's internet world one of the first things that people do is go to a search engine to see what they can discover about the organization that they are connecting with. This is usually done whether they intend to financially back the organization or not. At some point, they will look for information on the leaders of the entity. If this organization is truly a board-led entity, it would stand to reason that the most quailified members should make up this leadership group. Unfortunately, many organizations don't plan for growth, or think ahead of who it might need on its team in the future. It would make sense to blue-sky the future structure and operational needs. This makes it possible to purposefully recruit key qualified board members. Qualifications are critical. They will be examined by anyone who is considering a substantial donation to the organization. Donors want to have the assurance that this organization is thinking ahead. Has this not-for-profit put in place not only reputable individuals but exemplary experienced people who can help it move to the next level? Should it appear that an organization's board is made up of individuals qualified with a heart beat and the ability to fog a mirror donations will become stagnant. This sabotage will never come to light. It will just silently stymie the organization's ablilty to connect with with significant donors.
In the next episode of Gumball Financial Management I'll take a look at the tools an organization needs to develop which will legitimize them to high-net-worth donors. These same tools will also protect them from unwitting financial traps.
Let's commit to excellence as we seek to manage and dispense our duties in our respective organizations. I want it to be said of me, "Well done…"!
About Darryl Brown- Growing up in Haiti as the son of missionaries has given Darryl a unique perspective. After spending a total of 12 years in Haiti, he returned to the United States, graduating from a small Bible College in northeastern Indiana. Several years were spent as a Youth/Associate Pastor before moving on to attend Trinity Evangelical Divinity School. While living in Illinois, during
the seminary days, Darryl served as the Missions Chairman for the growing Village Church of Gurnee. God brought into his life the experiences of a self-employed business owner and a corporate trainer for a Fortune 100 company before moving the family to St Petersburg, FL, where he now resides. It was in Florida that he continued his full-time ministry as Associate Pastor in a church with the Missionary Church denomination. At this point God had blessed Darryl and his wife Robin with three children. But soon enough God's sense of humor was revealed and they were expecting again… this time it was twins! When the church in which they were serving began to struggle with identity, it became apparent that it was time to move on. Now as a layman, among other things he has served at a deacon in his local church and also acted as Missions Chairman again. He and his family are now deeply involved at BridgePoint Church in St. Petersburg, FL.
A career change was unexpected, but that is exactly what occurred. For the last 14 years Darryl
has worked in the financial services field and has developed quite an understanding of the
financial challenges pertaining to Not-for-Profit organizations. Darryl worked at several financial companies including Franklin Templeton (a large mutual fund company) and Morgan Stanley. With these firms he honed his knowledge and skills in asset management and strategies that individuals can use to gift efficiently and effectively to charitable causes. He seeks to help individuals find appropriate strategies for leaving a legacy to organizations of their choice as well as help organizations to establish a strategic foundation for donor relations.
He can be contacted at darryljohnbrown@primerica.com 727-330-5944.