Design Group International holds its annual conference next week. This year we return to Columbus Ohio for a couple of days of mutual learning, a lot of laughter, and the advent of some new administrative tools that are of particular benefit to people for whom organizational development consulting is a vocation.
I began working with organizations in consultative capacity in 1989. I was working on my Master's Degree at the time, trying to improve my capacity to guide leadership teams through complex and difficult scenarios, whether enterprise or service organizations. A pre-school called me wondering if I could help their newly seated board through a tough knot created when a 3 year old's nose was broken on the playground. Staff and board negligence was clearly in evidence. I was able to help them figure out how to get unstuck, find a way through the threatened lawsuits from parents and staff and begin to move forward again. And so it began . . .organization after organization, until here we are today: an organizational development firm with a solid reputation, expert colleagues, broad experience, and a continuing vision to help clients figure it out.
Design Group International has now grown enough that we need a CEO who is more available to our consultants even as she or he has their finger on the pulse of organizational development consulting. This led to an extensive period of discernment and investigation of how we might do this. The result is stepping deeply into peer-based consulting teams. Three of them as a matter of fact:
1. Convene a team of non-competing CEO's and Business Owners forcused on improving
personal and business performance while holding to eternal perspective.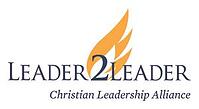 2. Leader2Leader, a monthly gathering of Executive Directors and CEO's of nonprofits and ministry organizations committed to making their organization aim higher.
3. Design Group International, a vocational home for organizational development consultants
committed to process, meeting client-driven objectives, letting their knowledge leak and being the best in their field.
By fostering peer-based consulting Teams among CEO's/Business Owners, among Nonprofit and Ministry Executives, and among Organizational Development Consultants with a deep commitment to a process orientation, we will be in a strong position to know what is working, what no longer works, what is unique to particular industries, and what every organization faces. We won't be just relying on research and academic cred (and we have plenty), but on the street smarts gained from leading organizations and spending signficant time with senior leaders in peer-based consulting conversation.
More about this to come . . . .