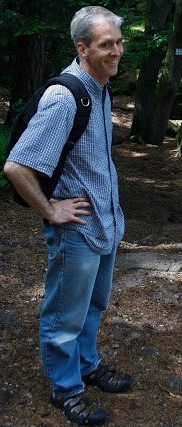 Farewell to an example of leadership
This summer we welcomed Mark Brinkman as our latest Senior Consultant. Now we are forced to say good-bye. This past Saturday friends and family from places as far away as China and the Balkans gathered around his widow and their four children as we remembered a life well-lived.
I was privileged to know Mark as a child. We were fast friends and soul mates during our teen years. Later we became college roommates. We travelled to the Caribbean and Hawaii together. He was the best man at my wedding, living with Lorie and I for a time as he began his working life and prepared for his own marriage to Pattie.
We were privileged to visit Mark, Pattie and their family in Chicago, Detroit and Hong Kong, just a few of the places Mark and Pattie lived, worked and raised their family.
Along the way, and in these many places, they collected a wealth of friends. They offered grace and insight in war-torn, deeply conflicted places. So many have found life and hope because of their care. Our great grief is that in his love for us Mark may well have carried too many of our sorrows, and paid the price in his body and spirit.
Mark was a leader. He did not need to be in charge to lead. He just did and others followed. Mark also knew how to follow as long as the leader to whom he gave service knew how to lead. Part of the reason we were and remained such great friends is the idealism we shared. Mission is mission and it is the reason one leads. Other reasons to lead pale by comparison. Having earned or gained a leadership role does not matter much in the end. What matters is follow through, and follow through in such a way that others who come after you are prepared to lead in their turn.
When Mark approached us at Design Group International about working alongside us in the next
chapter of his vocation, we were just as elated as an organization as I was personally. How many of us have opportunity to know and love our colleagues as deep as this? We were privileged that his global experience would be added to the strength of talent assembled at Design Group International.
So . . .with great sorrow we honor Mark's life, his family and his great wealth of friends. For myself, I'm honored to share his name.