Sitting presidents and presidential candidates are notorious for confidently stating erroneous and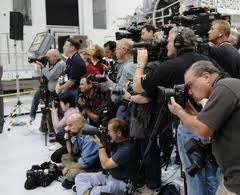 discredited information that press secretaries must clarify later. To a degree this is understandable because of the unwithering and relentless public scrutiny they receive. Any mistake is going to be caught, magnified, caricatured and published. Still, it is a lesson to any organizational leader that they need to be in command of their facts and to offer the front seat to the people who know what they do not.
This is important, not just as a means to avoid looking foolish, and not just as a means to avoid the ripples of what misinformation causes. It is important because trying to look expert at all times is a waste of time, resource and good talent. Further, it delays organizational learning and diminishes the fulfillment of mission.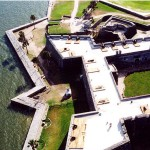 An example: Lorie and I recently toured the historical sites around St. Augustine, Fl. One of the first placards we read as we entered the Castillo de San Marcos national monument described how Plains Indians were imprisoned here for a time under American administration of the site. As we finished our tour and were leaving, we overheard a tour guide tell a field trip of upper elementary students that this fort had no jail and that no-one had ever been imprisoned there.
We know a number of precocious young people for whom this means trouble. Such a child would read the contradicting placard inside the fort, decide to make this the subject of the report they write for their class, and then possibly receive a poor grade because their particular teacher remembered the comment made by the tour guide and was too busy worrying about end of year testing and reporting to truly guide the young minds. It happens.
Or consider the HR manager I experienced at North American Van Lines years ago. Her task was to provide the orientation to recently hired new security guards (I was one of them) and custodians. Quite a few of us filled the room. Before starting her back was to us as she flirted with the brass in the room she was to introduce. As soon as she finished, she turned her back and resumed the flirting, overheard to say "So, another round of them got pushed through the door." No one talked with us. No-one welcomed us personally. All the information about the corporation was accurate as far as I could tell, but the tone conveyed other information altogether--rippling out and affecting everything from teamwork to employee retention to the accuracy of feedback within the corporation. Even today it is a story recorded here that affects perceptions of the company.
A leader committed to the principle of steward leadership disciplines themself to think long-term, and this applies to their use of information. What they communicate, the seriousness with which they communicate it, combined with what they do not communicate sends out ripples that they cannot see.They can know, however, that the ripples exist and will add to or take away from the value of the organization and its ability to fulfill mission. This raises the importance of accuracy, the skill of admitting one does not know something in a way that demonstrates competence rather than stupidity, and a commitment to keep learning. Even more, the steward leader has to teach those who come after them to do the same.