Our book Fighting Disease Not Death: Finding a Way Through Lifelong Struggle is being widely read. Lorie has been speaking at a number of churches (about once monthly is what she feels she can manage), and will speak next at First Baptist Beloit, Wisconsin on Sunday 19, February. Thank you to everyone who has supported this effort!
A question I am frequently asked as a spouse of a long-time cancer survivor are the lessons I've learned. While I'm sure not to be aware of all the insights one gains, here are a few I think about frequently. I think about them as the list of what cancer cured me of:
Cancer cured me of . . . .
1. Joining and serving in nonproductive groups. Why would I want to waste one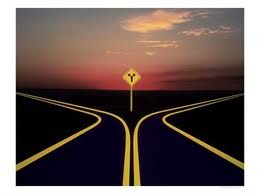 minute with groups that are uncertain of their mission, tentative about action, absent from leadership and habitual in their waste of time? I am better off spending time with my spouse, children, nieces, nephews and neighbors, working on my hobby, reading a good book, or sleeping.
2. Delaying joy. Deepened awareness of one's mortality doesn't just clarify what truly matters, it also brings focus to one's source of joy. And now that I am back in proximity to my real priorities and joy, why would I want to go back to my life patterns before cancer? Lorie and I live better and more joyfully now than ever.
3. Druthers. Druthers come from the phrase I'd rather, a label for the silly whims and preferences that grow out of control and become rules for living. Druthers range from staying away from churches that play organ music, to demanding that people not refer to God in a certain way because that particular descriptor is attached to a painful memory, to refusing to drink something because it doesn't have the requisite amount of ice in it and was served in a paper cup, to refusing to learn someone's name because it is in a foreign tongue. Druthers cripple. Even more, they are incredible wasters of one's time and limiters of God's good gifts. Why be bound up with false limitations when cancer is limiting enough?
4. Greed/Fear. When survival matters; when getting through today is a long-term goal, few left overs remain to be afraid of tomorrow's possibilities. We don't spend much time obsessing over our portfolio. It is what it is. We continue to add to our savings out of a well-worn and useful habit, but we rarely consider how it is accumulating or diminishing (and gains/losses always happen over time). Our accumulated estate might be there to add comfort to old age. It might not. We are intact today, however. Our daily bread was given to us by the Lord.
5. Ambition. I love preaching, writing and helping organizations perform their mission. The actual position I hold, or role I am granted, or location for the work, or size of the mission, or accolades accrued mean nothing as long as the work is about the mission and does not diminish the joy of the work (see items 1 and 2 above).
6. Fear of Death. Lorie has been on the verge of her demise and lived to talk about it. She is not afraid of her death anymore. The spouse of such a person, however, has to conquer the fear of their spouse's death as well as their own. I'm ready to stay and make a difference in this world. I'm also ready to go. Life has been and is good. My descendants are fine people who will make a difference in their turn.
7. Being destroyed when others snipe at me. This used to cripple me as a leader because I want people to be satisfied and I hate being identified as the source of their dissatisfaction. Now, however, I am sad when complaints come—I try to listen and embrace wise counsel, but I am no longer devastated or stuck by broken relationships. I say it this way: I will be happy to find peace with you again, but I am not waiting for you to get unstuck.
8. Loneliness. Actually, I still work on this. I still feel lonely—profoundly so on occasion—but I know and have greater confidence that the love of family and friends abounds. We have not been abandoned but surrounded by care and generosity. God made flesh is not just the Messiah, but the way God works through those who love and serve him.
Looking over this list, I know it is a better way to live. Would Lorie and I go back to life before cancer if such a gift could be given? We've discussed this many times and we answer no—not unless we could take these lessons learned with us.