I am committed to read a lot of biographies and memoirs in 2012. Design Group International grew so much in 2011 that we made some internal changes to better serve our clients and our Senior Design Partners challenged me to live more fully into the CEO role. A reading list of significantly accomplished and respected people emerged. I expect some of what I discover will find its way into this blog from time to time.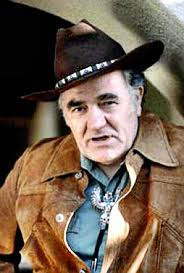 One surprisingly helpful title already was Education of a Wandering Man by Louis L'amour, the prolific writer of Westerns, poetry and immigrant stories. He was also a bibliophile without peer. In this, a memoir of his life and the books he enjoyed, he offers some wisdom I find helpful as one who wants to be an excellent steward leader. Here are a few gems that remind me an excellent steward leader is never done learning . . . .
"Often I hear people say they do not have time to read. That's absolute nonsense. In the one year during which I kept that kind of record, I read twenty-five books while waiting for people. In offices, applying for jobs, waiting to see a dentist, waiting in a restaurant for friends, many such places. If one really wants to learn, one has to decide what is important. Spending an evening on the town? Attending a ball game? Or learning something that can be with you your life long?" p.2
"The only degrees I have are honorary, and I am proud to have them. I studied purely for the love of learning, wanting to know and understand. For a writer, of course, everything is grist for the mill, and a writer cannot know too much. Sooner or later everything he does know will find its uses." p.75
Writing about his life as a hole-digger: "[our boss] came suddenly into the area and found the German and me leaning on our shovels, having just finished our second holes for the day, while nobody else had finished one. He promptly fired both of us for loafing, along with another chap who had been doing three holes a day. In his first day on the job he had fired his three best men. . . .That too, was an education. I learned that when I was in charge I should keep my eyes open and understand the situation before I moved. And I learned it is risky to break up teams that are used to working together. No matter what seems to be gained, much is also lost." p.91
"Business machines are changing the face of the world, and the work force demands greater skills than ever before. When I started my knockabout years, there was much a man could do who was simply strong. That is no longer true. those young people of whatever race or nationality who loiter along streets or gather in gangs are going nowhere without education and training, but education is there for them know, as it was for me. Fortunately, I was born into a family of readers and knew where to go. These other youths now must look, must find their own way, and it is never easy. The fact remains that it can be done, now as well as then. All that is needed is the will and the idea." p.172
A fundamental commitment of Design Group International as an organizational development firm is process consultation. Expressed simply, it means we work beside the client to figure out how to address their issues instead of selling them a packaged product. We often compare this to the difference between meeting with an architect to design the house in accord with the homeowner's vision, and purchasing a home built by someone else and which is patterned after the house next door. You get a home either way, but working with an architect means the home adapts to the family that lives there rather than the other way around. We prefer the architectural approach.
Providing organizational leadership and consultation with this adaptive and creative style means the organizational development consultant needs to never stop learning. Mr. L'amour, one of the most prolific writers of the 20th century spent more time reading--preparing to write--than he did writing. In reading his memoir, I'm reminded that my ability to help organizations discover clarity and implement solutions is in proportion to my ongoing preparation. Only then can I be excellent at process consultation all life long.
-mark l vincent