Confusing reduced expense with an improved cash flow
Confusing reduced expense with an improved cash flow
Ask your board and nonprofit management team to write down their description of a cash flow statement, then form a composite description out of what everyone has written. Compare your composite definition against these:
"The primary purpose of the statement of cash flows is to provide information about the cash receipts and disbursements of an organization over a period of time and the extent to which resources were obtained from or used in operating, investing, or financing activities during the period." -- Accounting and Financial Reporting Guide for Christian Ministries.
If you actually do this exercise you will learn that a good number of leaders either do not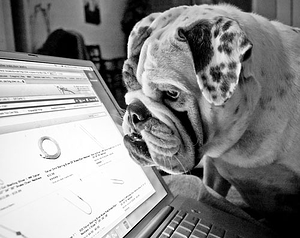 understand what cash flow is, or are not confident that their knowledge is accurate. This exercise also allows you to hold a conversation about how important a positive cash flow is for your organization, and to (re-)introduce a cash flow status statement into your financial reports, as well as a cash flow status into your organizational dashboard (see below).
When an organization is led by people who are not confident in their understanding of cash flow and who operate under the financial confusions of mistaking organizational income for its expenses, and mistaking a monthly report as a real-time financial management tool, they will also confuse cash flow improvement with reduction in expense. And why not, if the only information they use with any consistency is a month end financial statement where the emphasis is not spending more money than the budget allotted to specific line items? And let us be honest: board members and leaders are motivated to focus on expense because it plays well everywhere. Many are averse to a focus on building income if it means talking to people about giving, or if their board service includes the expectation of their own financial contributions.
Expense is only one part of cash flow, and reducing it may well harm the income side. Consider these examples from some previous experiences:
An association of congregations that congratulated itself on the decision to not spend money on a campaign designed to improve the operational budget. They saved $20,000 in fees, but also received no new money from the scuttled campaign designed to bring in at least $70,000 per year for the next three years.
As a cost cutting measure, a denomination closed the only program office that actually returned money to the denomination. The leaders had only been focused on reducing costs, not on how income came in.
A financial services organization relating to churches limited the number of the most frequently requested educational resources it had developed because sending one was an expense and the budget for doing so was not infinite. There was no corresponding measure of how a frequently requested resource helped to improve income through the purchase of a financial services product.
A congregation decided to end one of its worship services because it was not pulling the numbers in attendance that it wants. The result was several giving and serving families left because work schedules made this the best time for them to come to church as a family. The loss in income and volunteer time more than offset any reduction in expense for utilities, building maintenance and staff salaries.
Here are three simple steps that can help you focus on the IN as well as the OUT of cash flow:
With each key decision, make sure to estimate the upside/downside of income that is likely to result. Do not focus only on the reduction of expense. Give this information to your board and management team as appropriate. With both in front of you, you get a truer measure of a decision's impact.
Work with your accountant to develop a cash flow statement that you can adapt for your organization's dashboard. The dashboard version only needs to show whether your anticipated flow is positive or negative and by how much. Major change in the dashboard provides a much earlier sign for needed adjustment than does a month-end report.
Make it a habit to look at and digest your cash flow statement before you view the month-end report. Do this in your board and management team meetings as well. With this new habit, you are better armed against the financial confusions that infect nonprofit leaders.
The confusion of cash flow with reduced expense is the most complex of the four confusions because it results from the presence of the others. It is particularly crippling for the organization to move out of the zone of insolvency. If you find your organization struggles with financial management confusion, Design Group International offers a 20 minute educational experience for management teams and boards, working with your financials rather than generic examples, and is deliverable in a webinar or conference-call format. Click on the icon below for more information.
-mark l vincent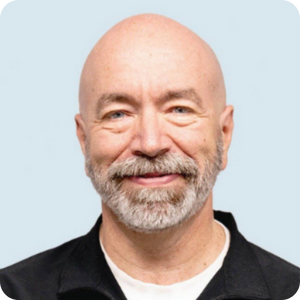 I walk alongside leaders, listening to understand their challenges, and helping them lead healthy organizations that flourish.