Confusing a monthly report with a real-time management tool
Confusing a monthly report with a real-time management tool
What is the basic financial measurement your board and management team refers to at its meetings? If your answer is the monthly financial report, then you are operating by this confusion.
A monthly report is the accounting for management decisions previously made far more than it is a tool to guide future management decisions.
A monthly report is only as accurate as the information put into making it.
A monthly report is seldom ready before the middle of the next month, meaning it is out of date as a real-time measure.
A monthly report does not reveal income and expense trends, even if it does show where you ended the previous month in relationship to a projected budget.
Nonprofit organizational leaders need real-time information in order to lead the organization and more effectively respond to the constituency they serve. A monthly report provides good information about how previous decisions fared, but a different configuration is needed to guide the organization's leaders as it looks forward to the next month and the months beyond.

Monthly reports tend to focus on expense as it relates to previous income. An income report, delivered in real time, helps leaders focus on income as it relates to future, anticipated expense. In that sentence alone, you should see how the time-orientation shifts.
To begin formulating an income report, think about how your business receives its income. Is it weekly or monthly? Is it largely an annual allotment?
Then move to how this income is flowing to meet your expectations of income. What is the current status? How far ahead is it? How far behind? What will you do in response to what you learn?
Your answers to these questions form your income report. Your anticipated expense can be compared to it to determine whether you are going to be cash flow positive or negative for the coming month/quarter/year, depending on how you develop the report.
Your income report and actions you take based on it also begin to determine how your next month-end report will read. The difference is whether you are in the driver's seat of your organization's finances, or whether you are in the backseat hoping the anonymous driver called the monthly report will steer you away from dead ends.
This particular confusion of the monthly report as a real-time financial management tool is pervasive among non-profits. It is a weed with deep roots that keeps organizations nonresponsive when they should be acting to preserve their organization's mission. If you find your organization struggles with financial management confusion, Design Group International offers a 20 minute educational experience for management teams and boards, working with your financials rather than generic examples, deliverable in a webinar or conference-call format. Click on the icon below for more information:
-mark l vincent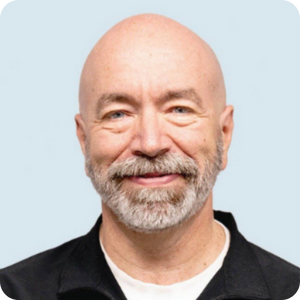 I walk alongside leaders, listening to understand their challenges, and helping them lead healthy organizations that flourish.