Confusing fiscal year with length of effect of a transaction
Confusing fiscal year with length of effect of a transaction
Does your board know when your fiscal year begins and ends? You might be surprised who can readily answer the question. It is more likely your management team does because their departmental budget is part of their every day lives.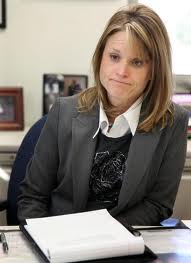 The more important question, however, is how they view the importance of the fiscal year. Certainly it is important for auditing purposes, filing annual reports and preparing tax documents, but nonprofit managers and board members tend to use it as an artificial start and end period for transactions--even if you properly use accrual accounting methods.
Here is an example: After Hurrican Katrina devastated the Gulf Coast many charities and congregations accumulated significant dollars in contributions to aid those who were suffering. Many of these dollars were gifted in the fall of 2005 to organizations whose year end was either 31 December 2005 or 31 January 2006. A significant portion of those dollars were not expensed until the next fiscal year, however.
In 2006, Design Group International worked with several organizations like this who contacted us toward the end of their fiscal year because they were struggling to raise as much money as they did in 2005. In each case, we learned:
Their income increase in 2005 was primarily related to special contributions made to hurricane relief.
Their 2005 budget was balanced off of these special contributions (Some organizations misappropriated these funds to cover previous expenditures with the intention to make up for it in 2006. Others simply changed their program mid-stream to correspond with the donations).
Their 2006 budget reflected expenses against which there was no corresponding 2006 income. This was because they were accounting for these matters on a cash rather than an accrual basis.
Their 2006 budget assumed income would be the same or better than 2005 without regard for the special circumstances and streams of contributions brought on by Hurricane Katrina.
Multiple year obligations of vendor/employee contracts, equipment leases and rent are rarely accounted for by nonprofit organizations beyond the current cost for the current year. Neither are inventories, donor pledges, grant income or equipment write-offs. Even when they are accounted for, nonprofit managers and board members aren't thinking about them as they vision and plan. The mental short cut they are using is current expense planned for the current year and whether current income pays those bills. This keeps organizations in the Zone of Insolvency and limits creative action to discover and respond to long-term trends.
Do you want to stop limiting yourself and your organization by confusing a year's end with the length of effect of a financial transaction?
1. Use accrual accounting. If you have an income of $5 million or more or carry any inventory, accrual accounting is the expected method for most organizations. For the many organizations whose incomes are far smaller and find cash accounting a preferred method, it remains important for them to track the long-term financial obligations such as building value and maintenance, as well as their long term solvency (see #3 below).
2. Don't settle for a bookkeeper to do your accounting. Accounting and auditing fees are widely viewed as unnecessary among small organizations and are often avoided by engaging volunteers with bookkeeping experience. The mistakes introduced by this decision to cut corners and reduce accounting expense adds a dear cost to timely reporting as well as access to needed and accurate information. It also opens the door to unethical and illegal activity--exposing the organization to lawsuits and board liability.
3. Plot your long term solvency. A good organizational dashboard shows how an organization is completing its mission. It also shows its ability to complete its mission next year too, and the year after. Plotting long-term solvency provides a management team and an organization's board with easily digested information about how future income will or will not support future anticipated expense. Put long term solvency on your dashboard.
This particular confusion of year end with the length of a financial transaction is one where we find significant resistance, often because it leaves leaders feeling vulnerable because their ignorance is being exposed. If you find your organization struggles with financial management confusion, Design Group International offers a 20 minute educational experience for management teams and boards, working with your financials rather than generic examples, deliverable in a webinar or conference-call format. Click on the icon below for more information:
-mark l vincent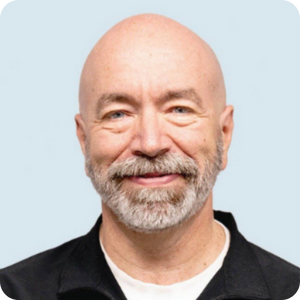 I walk alongside leaders, listening to understand their challenges, and helping them lead healthy organizations that flourish.