Review your practices!
(Guest blogger: David S. Bell, reprinted from 15 November 2011 - Depth Perception)
The recent events involving the abrupt dismissal of twoPennStateleaders—Joe Paterno, the iconic head football coach, and Graham Spanier, the seasoned university president—should cause most non-profit leaders to review their own practices. Even as I write this, I am certain that more news will be forthcoming fromState College,Pennsylvania. I am not focusing on the particulars of the allegations that led to the sequence of successive events. Likewise, I do not seek to debate the coaching tenure of JoPa. However, I do note the uncanny connection between a few PowerPoint slides that I routinely discuss in a pastoral leadership seminar and the apparent unraveling ofPennState's leaders.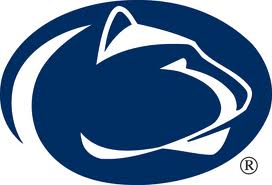 The connection is simply this statement: Adhering to moral, legal, and fiduciary responsibility is among the hallmarks of leadership integrity. Pastors, like it or not, are the administrative officers of a non-profit corporation. This office—not to mention one's call and ordination or commissioning as a pastor—obligates one to conduct one's self in accordance with the church's governing policies. Leaders bear fiduciary responsibility to assure to the absolute best of their ability that the organizational policies, the governing rules, the denominational church law, and, of course, state and federal law are being followed. If not, appropriate action is required.
Too often, I experience pastors being swayed by the winds of church politics, the need for self-acceptance, the desire to avoid conflict, or the fear of disenfranchising a long-time constituent. This pressure can result in a neglect of moral, legal, and fiduciary responsibility. In other words, some outside influence or internal compulsion takes precedence over this responsibility. Or, maybe leaders just are not as vigilant to this responsibility as boards of directors, courts, or donors believe they should be.
Where do I see the breakdown? Because of my high involvement with organizational fund development and financial practices, I typically note the gap in these two areas. When the pastor observes or learns about a gap between the financial practices and the policies, the pastor, at minimum, has a moral and fiduciary responsibility to report the gap and to pursue corrective action. Let's consider a few typical examples. The treasurer pays general operating expenses from a donor-restricted fund. The endowment committee negates its socially responsible investing requirement. One person counts the Sunday morning cash contributions. An annual financial review is not completed. An operating budget is not established. The list could go on and on. . . .
Routine time spent in assuring that the financial practices and donor care reflect the church's policies and directives may not seem like the job of a pastor. At first glance, they may not seem to connect to spiritual matters. It surely is not most pastors' passion. But, then again, a football coach's responsibility is about far more than winning football games. Adhering to moral, legal, and fiduciary responsibility is among the hallmarks of leadership integrity.
For another excellent article, see Rebekah Basinger's blog post on the Penn State crisis.