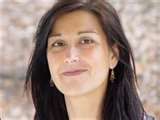 This morning I'm revisiting the outline my wife Lorie developed for our book Fighting Disease not Death, Lorie has spoken from time to time in congregations that asked her to share her perspective on physical suffering. As one who suffers from reoccurring cancer, opportunities like this have been rare, and to our regret, frequently cancelled because a new malignancy gets found. On even rarer occasions I've shared from this material to audiences that requested it, finding that this material inspires others to face their life circumstances with new strength.
I'm revisiting it this morning because Lorie is battling inoperable tumors once again and I need the refresher. Perhaps it will be of benefit to you as well. Here goes.
We are in the 19th round of her cancer. The newest tumors have been growing for two years and they aren't going away. Not yet anyway. We could choose to:
Fight disease and fight death - a losing cause that never brings peace. Denial.
Not fight disease nor fight death - which is dying before you are dead. Surrender.
Inflict death and disease - our anger causing so much more damage to ourselves and others. Rage.
The remaining, saner and better choice--it seems to us--is to fight disease, but not to fight death. That is, we choose not to worry about the moment of death, but to live in such a way that our children and their children can be people of confident hope, even if we must do it while suffering. We choose to invest our lives to reduce the suffering of others and to add to human flourishing, even as we experience pain, sorrow and loss. We choose to live within the means of our time and money and talent in order to be in position and available to do this, even if suffering reduces our capacity to do so. And actually, we have found that while our capacity may be reduced the potency of the little we can do is profound.
Many mornings I have to get this perspective on. Today was one of them. Thank you for reading.