Lost without a compass or a map
While I was sketching, writing and brainstorming on a new project that calls for developing new tools for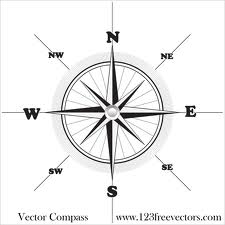 innovation and breakthroughs.. a truth rang very loud ... A compass is no good unless you know how to use it and actually know where you are headed.
Further consideration led me to realize that for a compass (or guiding system) to be useful, you (the user) need to:
Know you need it. Once you identify you have a problem (you are lost), then you are in the state of awareness needed to find and execute a solution.
Know it exists. Now that you know you need help, you would need to know or find out what tools help solve this problem.
Identify it as a solution. After reviewing possible options and solutions, you can decide this is the tool you want.
Have it when you need it. Your solution is only good if it's working when you need it and where you need it.
Understand how it works. The tools and systems are only reliable if the operator is trained and experienced.
Be committed to using it. If it's the right solution and it's available, but not in use - then what good is preparing.
Have a destination. Now you know where North, South, East and West are. What is the right direction for you? Not knowing where to go is as paralyzing as not knowing how to get there.
These are essentials. There is not an easy way around any of these.
Are you finding yourself lost or without direction today? Do you have tools at your fingertips but are not using them?
I invite you to take a look at your circumstances and do a 7-point check with the list above. Which of these essentials do you need to fine-tune your life journey?
Lastly, if some of these thoughts ring true, but you just can't put your finger on what the root problem is.. Consider asking a friend or colleague for help. Just like proofreading a document is impossible to do well without multiple sets of eyes, so is planning to be efficient in life and work. You have little to lose and much to gain. What can be worse that being lost and not knowing it? Or having the exit and not taking it? Those who care about you will be happy you asked! :)
Take a risk, be humble and sincere. Don't stay stuck.
Navigate well today!
Blessings,
Aurora

PS: If you'd rather work with a professional, consider an experienced Life Coach. Feel free to ask me for tips on finding a good one.