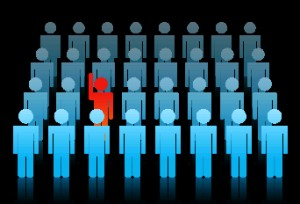 A recent interaction with some executive leadership students thinking with me in sessions I'm privileged to facilitate with Christian Leadership Alliance provoked the following thoughts:
The further a leader advances, the larger their sphere of influence, the greater the impact of their decisions, the more rapid the flow of events, the larger the range of their personal and organizational capacities, then the tighter they must draw the orb of their domain. If they don't it all comes tumbling down.
Such a leader must:
Become more discerning and intentional about who it is they influence.
Decrease the number of decisions they make while improving the order of magnitude of the decisions they do make.
Proceed ever more deliberately, made possible not by slowing down, but by preserving margin and diligently protecting boundaries--especially personal ones.
Leave behind many things they do well--perhaps even better than most--perhaps even choosing to set aside some of what they do best and enjoy most so that they can more fully strike the nail of what is solely and uniquely theirs to do.
It is a difficult discipline to master....
I enjoy conversation with other leaders living through this dynamic.