A blog series we love running is the occasional "5 Questions With...."
This time we interview David Van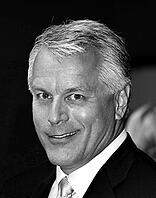 Winkle, a Founder for Ministry Financing Group, a deeply experienced banker specializing in assisting ministry organizations in landing the best financing package possible for new initiatives and facilities. We ask him 5 Questions

1. What happened with congregations and facility financing in 2008 and since?
In 2008, normal channels and methods of funding ministry growth and expansion either broke completely or changed significantly. Lenders changed their focus and exhibited a reduced appetite for ministry loans. Ministry property values dropped and congregation giving decreased. At the same time, church members were looking for assistance and non-churched folks were looking for answers. Churches needed to respond by deferring projects and cutting expenses. Some should have sold non-essential assets. All should have evaluated their purpose and priorities at that time in light of their calling. The reality is that few were prepared for 2008 and few changed rapidly enough to emerge un-damaged.
2. Something about this need compelled you to make yourself available. What does a typical project look like for you and how does the client recognize it has been successful?
Success is a healthier ministry. The health that we are after can be seen in the ministry's income statement and balance sheet as well as their attention to a few key processes and values. In many cases we place a loan for our client that is generally better suited to meet their needs than their existing funding. Often, "better suited" can mean lower interest rates, more money, lower payments, and/or fewer restrictions. Our process begins as we get to know the ministry and assess their health. In this evaluation, we look into the operational and financial practices of the ministry and their results relative to their goals. We then work with the ministry to make necessary changes so that they can attract the funding that they need or want. This phase can take as little as 2 or 3 weeks or as long as 2 or 3 years. Once the necessary changes are made, we prepare a comprehensive presentation and pursue potential funding sources. While our process will frequently culminate in a new loan placement, a successful engagement would also include the implementation of new processes, policies, or strategies aimed at improving the health of the ministry well beyond a loan funding. Changes could include aggressive debt reduction strategies, revised budgeting and reporting processes, clarified leadership accountability, or the creation and documentation of a succession plan.
3. Are congregational leaders embarrassed enough by their financial circumstances that they delay dealing with them? Are they reluctant to work through the deeper issues than just getting financing restructured? How do you help them overcome these obstacles?
We are typically called in when a ministry needs some help with their loan. In most cases, the ministry is convinced that changing their lender will fix their problems. 90% of the time it takes more than that. We need to navigate our way through embarrassment, lack of financial sophistication, and just general lack of awareness on the part of the ministry's senior leadership in order to develop a solution that addresses the root causes of the problem. This is made difficult because most ministries are looking for the easy fix to their problems. The best way for us to convince them to embrace the changes that actually solve their problems is for us to show them the financial implications of the changes. The best lenders want to loan to borrowers that that are financially and structurally healthy.A recent client was able to save more than 2.50% on their $10,000,000 loan as a result of the changes we helped them implement. That resulted in an additional $250,000 per year that they could use for purposes other than paying interest.
4. If a congregation approaches you at the front end, hoping to develop a good funding package as they embark on a capital campaign, what advice do you give them?
We encourage ministries to consider all of their options and to take a long term, comprehensive view when it comes to funding their ministry. Making a good funding choice involves more than finding a low interest loan. Ministries should choose the lowest cost, lowest complexity funding option available to them. That means they should pursue congregational gifts and congregational loans before they consider bank debt. And when evaluating bank debt, they should consider exit costs as well as origination and carrying costs. Finally, terms and conditions, and even the use of hedging instruments and swaps can add to the complexity of a ministry's funding options. All funding solutions should be developed as a key part of a long term ministry strategy. The strategy should provide the right amount of funds at the right time with the right terms and should allow for aggressive prepayment to keep the overall funding costs as low as possible. Combining debt and gifts in the right order and in the right amounts can help to keep funding costs down.
5. If someone wants to dig deeper and find additional information and resources, what would you recommend?
Funding a ministry can be as simple as making a plea from the pulpit on Sunday morning and as complicated as borrowing variable rate funds fixed using hedging instruments. Each situation should be carefully evaluated in order to choose that best solution for each ministry. We have a growing number of resources at www.ministryfinancing.com that ministries can use to gain a better understanding of their financing options. We are also willing to discuss specifics with ministry leaders either by email at david.vw@ministryfinancing.com or by phone at 714-705-4568.