Leaders are trying to figure it out. How do we balance it all? Why is it so lonely? What should we do next?
Every day, I see leaders struggling, trying to do what's right, and working under enormous pressure to work for justice and equity.
From what I've seen, leaders have the heart to get there but aren't sure about the best approach and ways to arrive where they want and need to be. I'd like to spend some time with you in 2022 applying liberatory and change frameworks to leadership.
Before we tackle the frameworks, we need to define things so we're all looking at these core concepts with the same lens.
Inequity is unconscionable.
Leaders want to do the right thing. We don't know what we don't know.
I often have to check myself when I think I need to come up with the perfect answer. In 2022 I'm excited to navigate finding these answers with you as we apply the brilliance of those that have gone before us, looking into their design frameworks for liberation.
You don't have to know it all. You just need to take the next step to learn, apply and receive accountability and support toward growth.
Years ago, my leadership frame transformed when I learned about Critical Race Theory (CRT) tenets. It changed me, my practices as a leader, and my mindsets about myself and my role in the world. As I look at the current misinformation, legislation, and fear-mongering of the recent CRT backlash, the frameworks help me now view everything with a different lens.
It's crucial that we understand these frameworks and apply them to leadership today. Helping leaders apply frameworks for liberation to themselves and their organizations trigger a transformation of systems and ultimately changes and saves lives.
This is not about perfection.

It's about being committed to learning from mistakes.

This is not about having all of the answers.

It's about sitting in a space of inquiry.

This is not about finding the one right way.

It's about learning from the wisdom of other pathways and other teachers.

This is not about proving our qualifications.

It's about valuing relationships over being right.

This is not about the scarcity mindset of self and organizational protection.

I

t's about the abundance that is within reach.
Leaders don't shy away from learning and don't protect their own space. They work to learn and integrate their learning to bring about spaces of belonging, justice, and liberation.
Examples are everywhere:
A university president wonders how he can learn more about power dynamics to better lead alongside the People of Color, LGBTQ+ people, and women on the executive team

A new manager wants to apply shared leadership practices, while the others in their organization view it as weak leadership

A seasoned arts nonprofit CEO notices that racially diversifying the Board of Trustees isn't furthering their DEI commitments

A Board of Trustees is called in to their transphobia and lack of willingness to be accountable to LGBTQ+ staff

A white woman executive got criticized in the press for beautiful marketing that addresses the symptoms of systemic inequity instead of addressing the root cause

A successful mid-career nonprofit executive director tripled their organizational budget in the last two years and understands that organizational culture and shared leadership are crucial to success

A coach doesn't understand the race and gender identity concepts that their coachee is experiencing

A leadership team focuses on the teams they lead instead of the team they are on, while interactions between their departments are harmful and filled with conflict

A K-12 school superintendent and their team hear from students that the community exhibits racism, anti-LGBTQ+ violence, and sexism
Daily, these scenarios occur. What now? What areas are you challenged?
The good news is that we don't have to create liberatory frameworks; they are all around us. Join our Leadership + series in 2022 with topics such as:
Leadership + critical race theory

Leadership + intersectionality

Leadership + power

Leadership + equity

Leadership + change leadership

Leadership + gender

Leadership + race

Leadership + liberatory frameworks

Leadership + non-hierarchical organizational structures
Leaders and learners, I wish you courage and resilience for the journey.
Peace to you,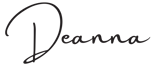 Questions for Consideration
Regarding This Topic:
Do you recognize the scenarios listed above? What would you add?

What does your commitment to justice and liberation look like? Who does it center?

Which of the topics listed in our Leadership+ series are you most excited about? Why? What would you add?






Upcoming
Leadership & Learning Topics:
Leadership + critical race theory

Leadership + intersectionality

Leadership + power






Keep Reading:
Access all of the Leadership & Learning Letters
here
.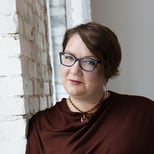 Deanna Rolffs is a strategist, facilitator, coach, systems thinker, and consultant that has worked with executive leaders and teams for more than twenty years, the last ten focused on the intersection of organizational theory, leadership development, justice, and equity. Her process consulting approach focuses on organizational transformation via thriving teams, brave leadership, equitable systems, and inclusive communities. With a personal and professional dedication to justice and equity, Deanna supports leadership and teams of all sizes, in all sectors. Deanna served as a Senior Consultant with Design Group International since 2018 and became a Senior Design Partner in 2021.