Turning the Organizational Retirement Mindset on Its Head
In a previous article, I wrote about the Organizational Retirement Mindset and defined it as organizations that spend assets (and not just income off of assets) to maintain current programs due to revenue deficits. This reinforces the mindsets that an organization's best days are behind it and that people's involvement and commitment to the cause (as lived out and defined by the organization) is less than it was. In many cases, this further creates a passive martyr stance and organizational depression. In the end, the lack of vision and innovation that led to the decline in income and involvement reinforce themselves.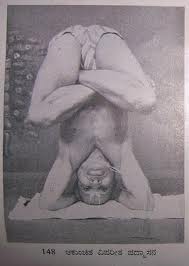 So what to do?
Overcoming this mindset is difficult, but leaders can take hold of several handles to climb out of the trouble:
Engage the adaptive change you are facing. An adaptive change is a change that does not require a technical solution (a fix), but requires the organization to adapt and evolve to survive, thrive and grow. If you have been doing the same things (or different verses of the same song) for a while and nothing really is getting measurably better, you are probably experiencing an adaptive problem that will require an adaptive change.
There are no such things as fixed costs, just difficult decisions. Programs, staffing and buildings all change with time. Changing those things intentionally is always a painful process, not to be taken lightly. Nevertheless, sometimes those decisions are necessary to make the necessary changes.
Use your assets for innovation rather than maintenance of current programs. Emergencies are one thing, but long-term fiscal declines are not really emergencies in the proper sense of the word. If you see assets are required to do what you've always been doing, try to engage them for innovation instead. Use the asset funds to develop new stakeholders, constituencies and approaches. Do this in a long-term budgeting cycle rather than just in one fiscal year – because typically it can't happen in that short a period of time.
There are other things that can be done, but this can get you started.