Clarity for Restricted Funds
"We're not sure if we can use that money for that." This is a very common phrase spoken by non-profit and faith-based sector constituents, staff and board members. Many times, money is donated to organizations to support their purpose that ends up unused. Why? Often, it is because the restrictions on its use are unclear.
In order to keep from feeling this pinch, here are a few things to keep in mind: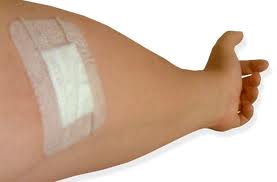 Get it in writing. Preferably from the donor. Board minutes are the next best thing.
Review restrictions annually at budget time to make sure the funds are being used to their maximum reasonable potential.
Create a gift receipt and use policy. Inform donors on how you handle restricted funds. Clarity goes both ways.
Make sure that new board members fully understand the restrictions as written, not as legends have developed around them. Much of the lack of clarity comes from how boards have handled funds over time, rather from the restrictions themselves. ("Those are untouchable!" or "I believe the Donor would have us do only this.")
This will help you maintain clarity for funds under your care.