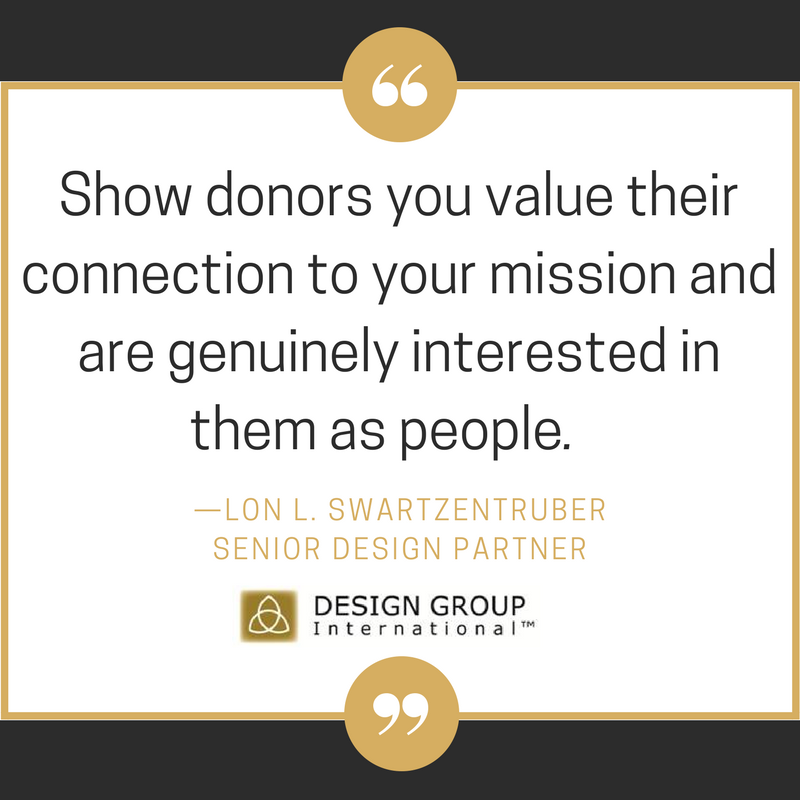 A client once asked me, "What's the secret to developing relationships with donors?" My response? Time.
Developing real, authentic, and meaningful relationships takes time.
That may seem like an easy answer, but it's true. Think of relationships you have with people in your life outside of your organization—whether it's with a spouse, friend, neighbor or even the person who cuts your hair. I'm willing to bet that these relationships were built over time and through a series of interactions where you each shared things about yourselves. You learned about one another and from one another, discovered commonalities, and your connection grew deeper.
No shortcuts, just time together.